Grade 7  |  Earth Landforms Project With Ms. Brooks, Science Teacher
Tools:  Thinglink, Google Drawings, Google Docs
Examples of Student Projects: (Note:  This is a slide show and each slide is clickable, which means you can interact with the "tags" or points on the image.)

Learning Targets:  
Academic

:  I can explain and model how Earth's surface changes over time.

ISTE

:  I can critically curate a variety of resources using digital tools to construct knowledge,make creative artifacts, and make meaningful learning experiences for myself and others.

Behavior Learning Target

:  I can communicate effectively with my partner.
What?  Students in Ms. Brooks' Grade 7 Science studied Earth landforms, examining how they are formed, how they take shape over time, and how they might take shape into the future. Students chose landforms from all over the world, virtually traveling to Asia, the Middle East, Australia, and more.
How?  Ms. Brooks and I collaborated on developing resources and tools to support students in their learning journeys. It was awesome blending our strengths to create an engaging learning experience for the students.
Student Scaffolding?  In partners, students began their learning journeys by researching their landforms, relying on our district online research databases, as well as using Google's advanced search features.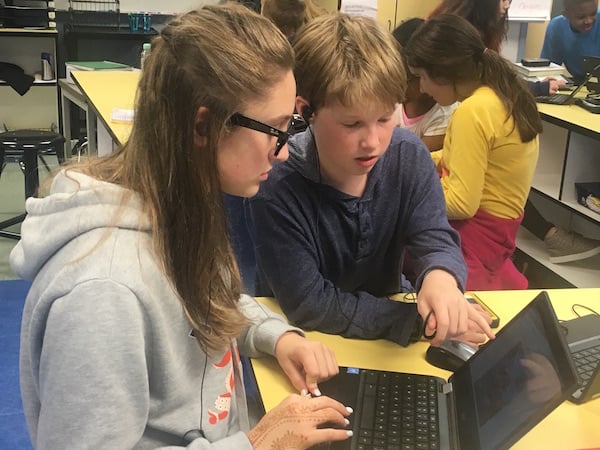 "Student choice and voice was a key part of this project. Students chose their landform and their partner–they bought in because of the autonomy," reflects Ms. Brooks. Students gathered notes on a note taking template in Google Docs. Students also relied on a Resources document as reference tool. The Resource document includes links to tools, screencasts, and model examples. A Project Checklist also helped focus students' efforts throughout their work and allowed them to work through the project as self-directed learners. Partners also held one other accountable for working as effective teams through a Partner Evaluation.
Digital Citizenship?  We built digital citizenship into the learning experience. Students were encouraged to use public domain and creative commons images FIRST, before using images that are covered under fair use for the purpose of this project. We taught the students how to use Google Advanced Image Search and how to seek out images that are copyright free. We discussed the importance of respecting others' intellectual properties and how to do that appropriately. In addition, as a tool, Thinglink allows the teacher to set up a class of students and enroll the students through a class code. Students were asked to use their first names and last initials ONLY, so that they protect their digital footprints.
Why Thinglink?  Thinglink is a tool that allows students to create their own content, synthesize what they learned, and publish to the world.  Easy to use and setup (for both the teacher and the student), the tool requires very little instruction, and yet the possibilities are endless. Students today are comfortable with interacting with visual media, and this gives the students an opportunity to create their own. In our first year of our 1:1 Chromebook rollout, the projects for this unit happened completely on the students' Chromebooks, from start to finish.  It is easy to share work through Thinglink, creating a "channel" of work and building virtual slide shows.  Also, our students set up their Chromebooks in a gallery fashion, so that students could walk around the room and visit each student-created Earth landform project. "Using our Thinglinks to create an interactive, class-wide museum was a very engaging way for students to present their work to the class.  Using a gallery walk with Thinglink was way more fun than the usual slide-show presentation," said Ms. Brooks.
Final Reflections from Ms. Brooks: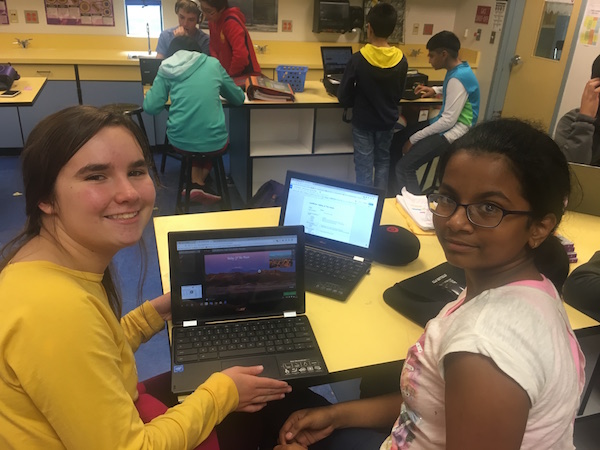 "It was an eye-opening experience, and a lot of fun, to learn along with my students.  Thinglink was new to all of us–and we bonded through learning together.  Students loved showing me new features and I was impressed by their willingness to teach me and one another. Collaborating with the Library Instructional Technology Teacher at my school was awesome!  I was able to create a more robust learning experience for my students through collaboration.  We modeled for our students the power of partnerships.  I encourage every teacher to do something like this.  It really shakes things up!"
Thinglink retweeted this post!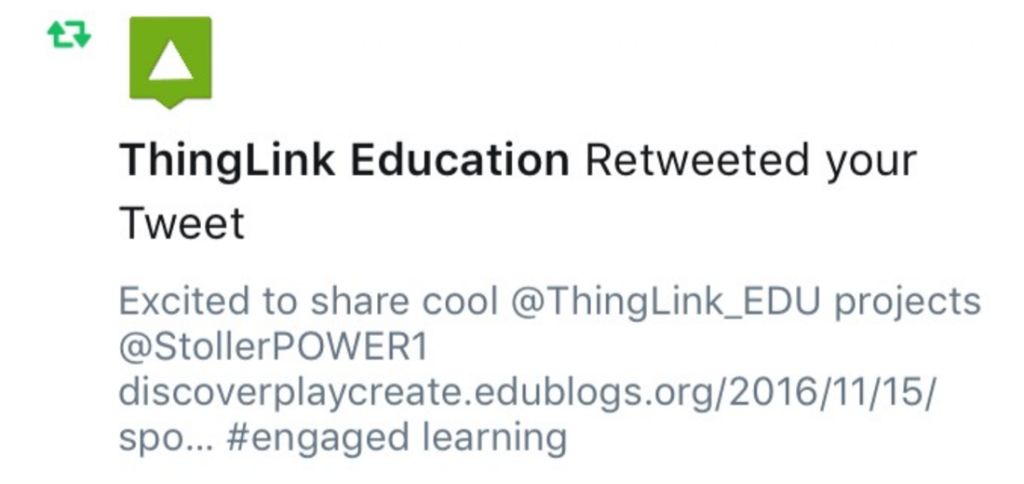 ---
You can learn more about Ms. Brooks and her science class by visiting her web site.